演奏巴赫
21 APR 2017 | FRI | 7PM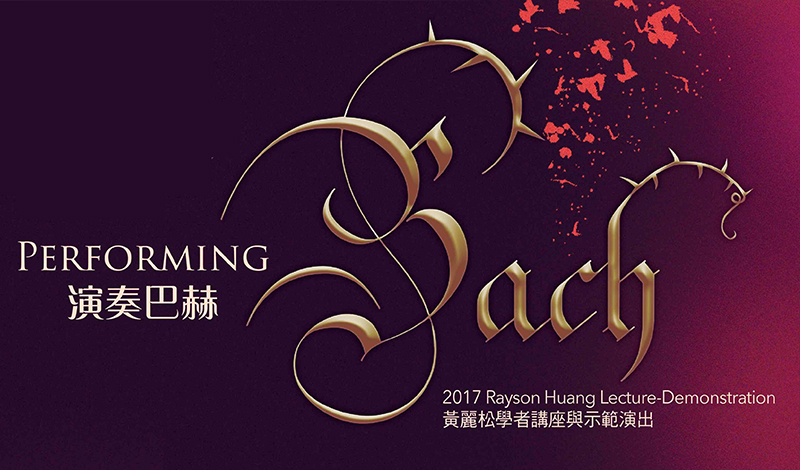 Programme
2017 Rayson Huang Lecture-Demonstration 黃麗松學者講座與示範演出
(In English)
Prof. John Butt is a world leading conductor, organist, harpsichordist, and scholar. A two-time Gramophone Award winner, he has a discography of many significant recordings and has published extensively on Bach, Baroque music, the historical performance revival, and issues of modernity. He holds the Gardiner Chair of Music at the University of Glasgow and is music director of the Dunedin Consort. In 2015, he was appointed as a Principal Artist with the Orchestra of the Age of Enlightenment.
Hosted by HKU's own Professor of Music Daniel Chua and with live music demonstrations, Prof. Butt will share his in-depth historical insight, unveiling the Lutheran liturgical practice in the early 18th century. This lecture will provide music lovers with a deeper understanding of Bach's music in the context of the liturgy, in preparation for experiencing Prof. Butt's reconstructed St John Passion on 23 April in the same venue.
Speaker: Prof. John Butt, Gardiner Professor of Music, University of Glasgow
Moderator: Prof. Daniel Chua, Chairperson, Department of Music, HKU
Remarks
For ages 6+
Approximately 1.5 hours without intermission
Guests are advised to arrive punctually.
No latecomers will be admitted until a suitable break in the programme.
Programmes and artists are subject to change.
Co-Presented by
Supported by