2022 范.克萊本大賽冠軍:任奫燦鋼琴獨奏會
11 NOV 2022 | FRI | 8PM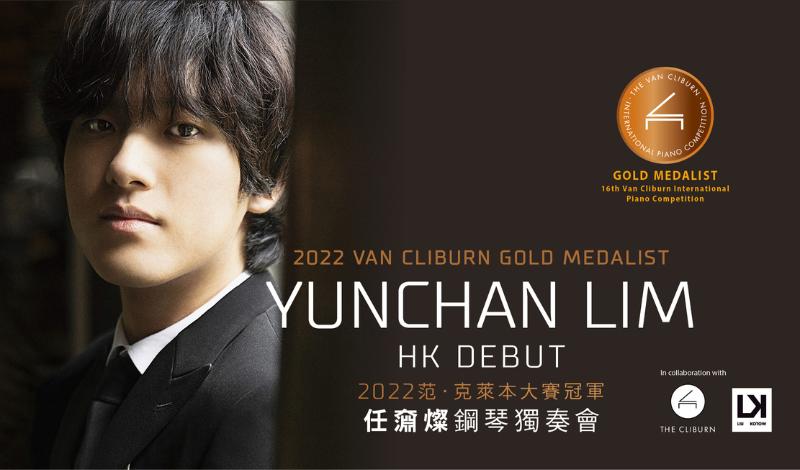 The youngest winner in the history of the Van Cliburn International Piano Competition, 18-year-old Yunchan Lim of South Korea has astounded the world with his spectacular winning performances in June 2022. This November, fans in Hong Kong will be able to witness his "profound musicality and prodigious technique" (Marin Alsop) in a programme featuring Mendelssohn's 'Scottish' Fantasy, Liszt's shimmering Deux légendes and 'Dante' Sonata, and Brahms' poetic ballades written in his youthful days.
年僅18歲的韓國鋼琴家任奫燦 ,以非凡的深度和驚人的造詣,於今年6月成為范.克萊本國際鋼琴大賽有史以來最年輕的冠軍得主,一躍成為當今古典樂壇矚目的超級新星。今年11月他將亮相港大繆思樂季,作香港首演,以布拉姆斯年輕時譜寫的四首敘事曲開場,並為觀眾帶來孟德爾遜領略蘇格蘭風光的幻想曲、李斯特兩首燦然亮麗的《傳奇》,及其受但丁《神曲》啟發而作的奏鳴曲。
Programme
BRAHMS Four Ballades, Op. 10
MENDELSSOHN Fantasia in F-sharp minor, Op. 28
LISZT Légende, St François d'Assise: la prédication aux oiseaux, S. 175/1
LISZT Légende, St. François de Paule marchant sur les flots, S. 175/2
LISZT Après une lecture du Dante, fantasia quasi sonata ('Dante' Sonata), S. 161/7
Venue
Grand Hall
Lee Shau Kee Lecture Centre
Centennial Campus
The University of Hong Kong
Admission
For ages 8+
Tickets at art-mate.net
Full-time students, citizens aged 60 or above & people with disabilities 50% off
For purchase of each concessionary ticket for people with disabilities, the customer can purchase one ticket at the same concessionary rate for a minder
*HKU Student Discount: $50
(Student ID required upon purchase, maximum 2 tickets per transaction)
With limited quota. Discounts cannot be combined
Photo Gallery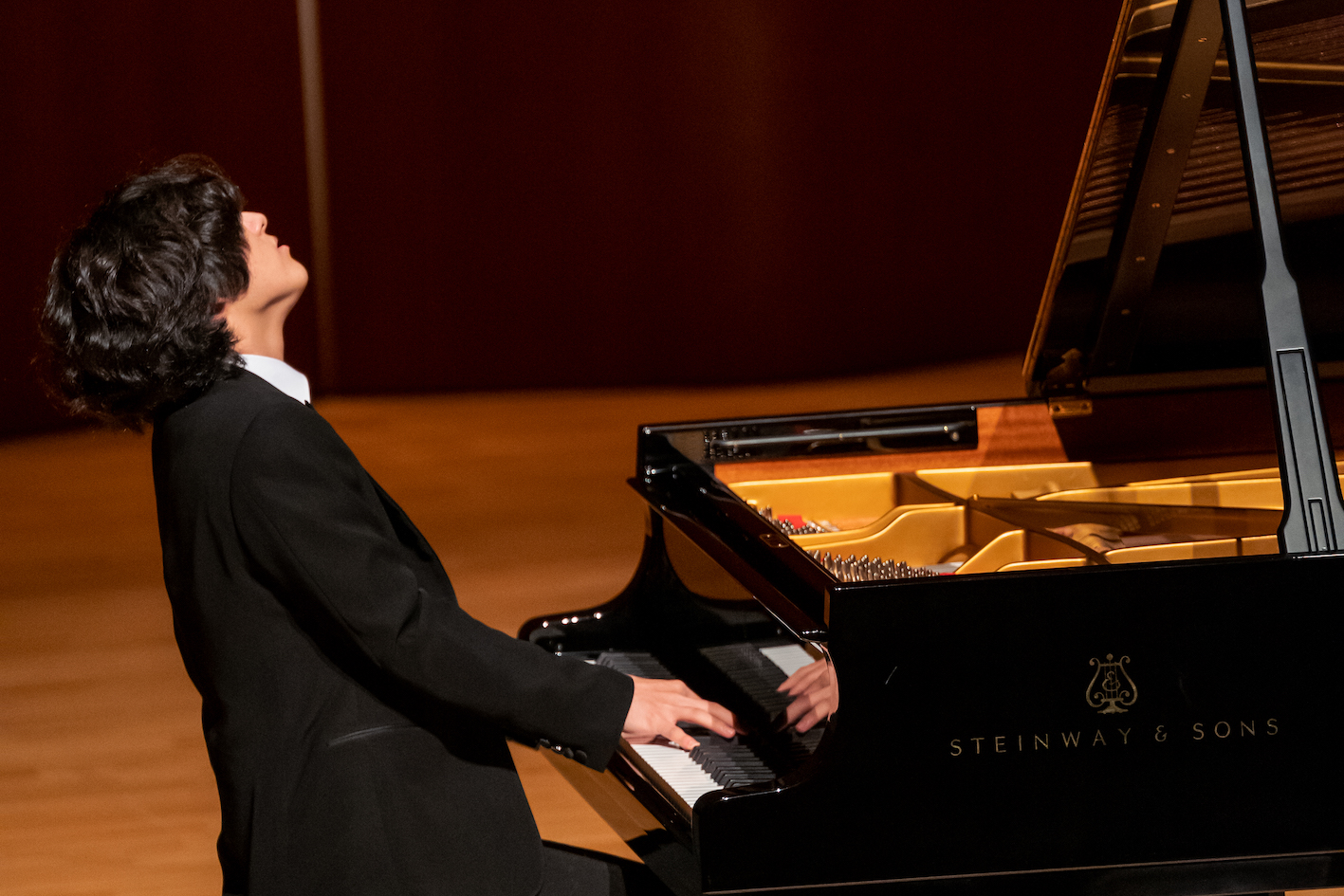 Remarks
Patrons under the age of 8 will not be admitted.
The programme is approximately 1 hour and 45 minutes with an intermission.
Guests are advised to arrive punctually. No latecomers will be admitted until a suitable break in the programme.
Please show the QR code in your ticket confirmation email for admission.
The presenters reserve the right to make final decisions on seating arrangement.
Programmes and artists are subject to change.
Admission
Except for exempted persons*, all concert-goers are required to use the "LeaveHomeSafe" app to scan the venue QR code before entering the venue.
Please present an electronic version or a paper copy of your COVID-19 vaccination record for admission. For the latest vaccination requirements of the "Vaccine Pass", please visit HKU's COVID-19 Info Hub and the Government's COVID-19 Thematic Website.
A temperature check will be conducted upon entry. Anyone with fever or respiratory symptoms should seek medical advice and will not be admitted.
Guests are required to wear masks throughout the event.
Please use the disinfectant dispensers and always maintain social distancing.
Due to social distancing requirements, some seats in the venue will be left empty. Please only take your assigned seat as stated on the ticket.
The presenters reserve the right to deny entry or to require anyone to leave if, in their opinion, the above-mentioned instructions have not been observed, and reserve all rights of final arbitration in case of dispute.
* Persons aged below 12 or aged 65 or above and those with disabilities that render use of the app difficult. All exempted persons are required to register their names, their contact numbers, and the date and time of their visits. They are also required to present relevant identification documents for verification at the request of the staff on-site during registration.
Presented by

In collaboration with
Supported by