美麗的非洲:茁壯新一代
6 NOV 2014 | THU | 8PM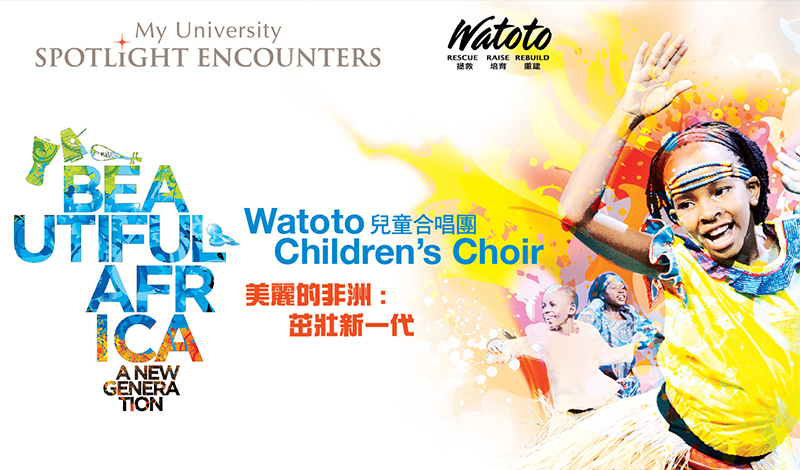 Programme
The globally acclaimed Watoto Children's Choir from Uganda has travelled internationally since 1994 as advocates for the estimated 50 million children in Africa, orphaned as a result of HIV/AIDS, war, poverty and diseases. In their upcoming visit to HKU, they will be staging "Beautiful Africa: A New Generation", a programme that features vibrant original music, dance routines and stories of transformation with exciting audiovisual effects. All is produced to celebrate the beauty of Africa and the transformational power of the love of God.
Each of the children in the choir has suffered the loss of their parents and they live in Watoto Children's Villages. Since its inception, 68 choirs have travelled globally, providing the children with a bigger worldview, an unusual opportunity they would otherwise never get. The experience gives them confidence and courage, and helps them rise up out of their own situations of sadness and despair.
There will be opening remarks by Prof. Peter Mathieson, President and Vice-Chancellor of HKU, and the HKU Chamber Singers will join the children in the finale.
Artists
Remarks
For ages 6+
Approximately 1.5 hours without intermission
Guests are advised to arrive punctually.
No latecomers will be admitted until a suitable break in the programme.
Programmes and artists are subject to change.
Presented by

Supported by