樂語融融:與李維斯對話
23 FEB 2023 | THU | 6:30PM
Programme
20 years after his first Schubert series at the Wigmore Hall, British pianist Paul Lewis brings renewed insights with his attempt to present the cycle again this season. As part of this year's Rayson Huang Lecture hosted by Prof. Daniel Chua, HKU's Chair Professor of Music, Lewis will share his thoughts on the significance of Schubert's sonatas and explain why these sublime works resonate now more than ever.
英國鋼琴家李維斯對舒伯特作品的獨到詮釋一直備受推崇。他於30歲時首次在倫敦威格摩音樂廳呈獻全系列奏鳴曲,如今20年後再度重拾整套樂曲,為自己的演奏注入更深入透徹的體會。作為本學年黃麗松訪問學人,李維斯將於「樂語融融」講座中與蔡寬量教授暢談舒伯特鋼琴作品的重要性,並親自披露他研練過程中的得著和感悟。
Speaker: Paul Lewis
Moderator: Prof. Daniel Chua, Chairperson, Department of Music, HKU
Venue
Foundation Chamber
Hung Hing Ying Building
The University of Hong Kong
(Direction)
Admission
Registration is now FULL – thank you for your support!
Photo Gallery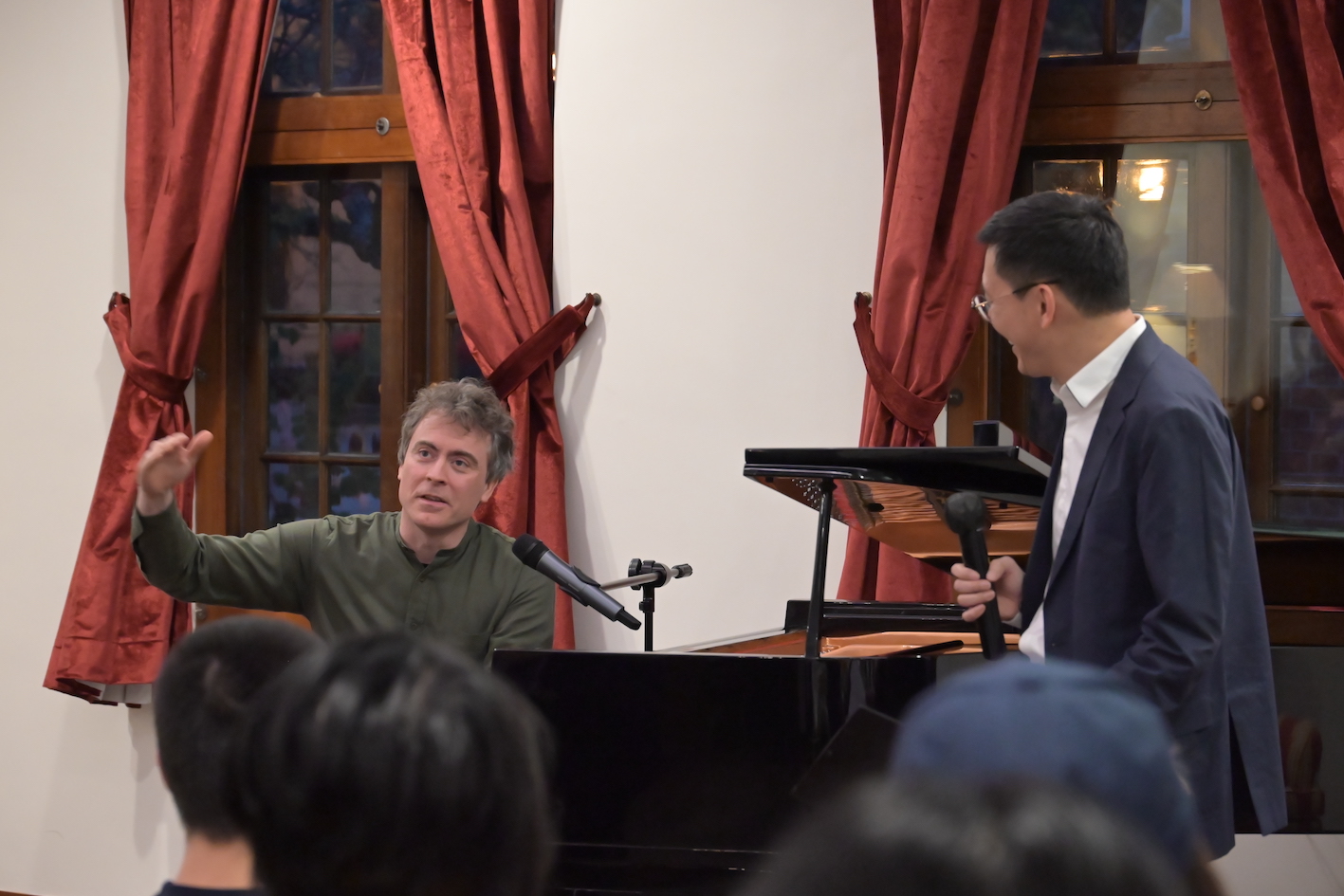 Remarks
Patrons under the age of 10 will not be admitted.
The programme is approximately 1 hour without intermission.
Guests are advised to arrive punctually. No latecomers will be admitted until a suitable break in the programme.
The presenter reserves the right to make final decisions on seating arrangement.
Programmes and artists are subject to change.
Admission
Guests are required to wear masks throughout the event.
The presenter reserves the right to deny entry or to require anyone to leave if the above-mentioned instructions have not been observed, and reserve all rights of final arbitration in case of dispute.
Presented by

Supported by