校園共享鋼琴:午間隨興樂聚
13-17 SEP 2021 | MON-FRI | 12:15-12:30PM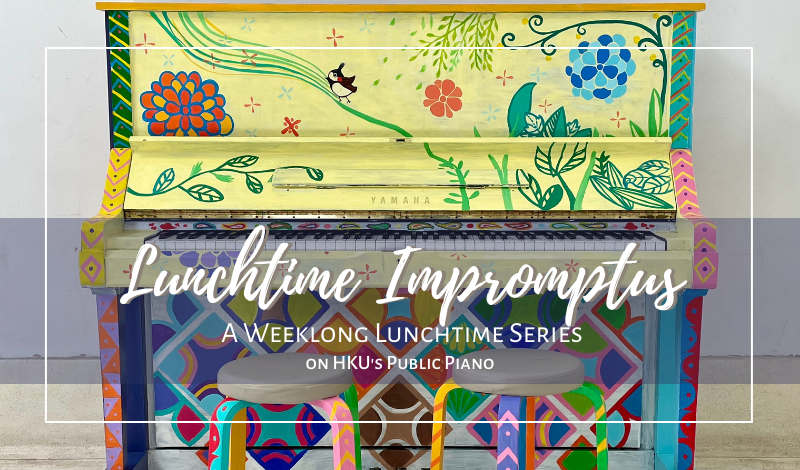 About the Public Piano
Created and hand-painted by HKU students this summer, the very first public piano on campus is now ready for you! It is located on the 5/F of the Chong Yuet Ming Cultural Centre, for everyone in the community to enjoy and play freely. Come and try it out – be creative, fill the space with music, and bring joy and smiles to everyone around!
A Weeklong Lunchtime Series
To welcome everyone back to the campus, HKU MUSE has arranged a Weeklong Lunchtime Impromptu Series on this piano, as a 'sampler'. Stop by and enjoy some delightful music by our talented students at HKU.
Student Pianists Performing on 13-17 Sep
Cindy CHOW
Chris LUI
Jing WANG
Yifan WANG
Xinyi YE