與林強對話:電影配樂創作經驗
10 OCT 2017 | TUE | 7PM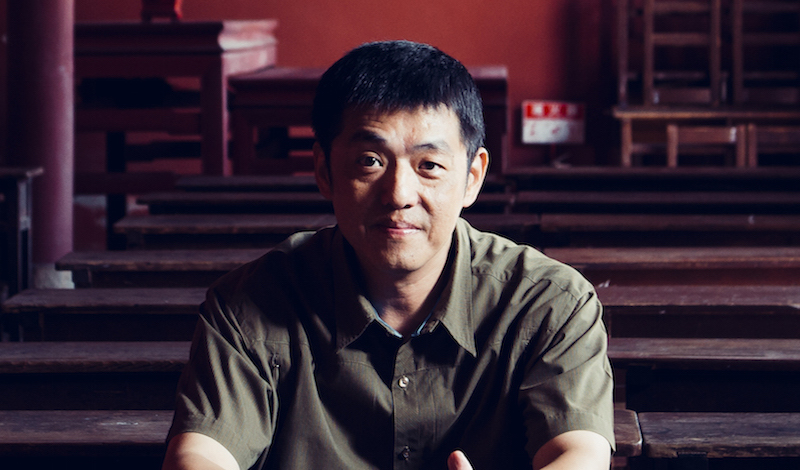 Programme
(In Putonghua)
台灣電影配樂大師林強,多年來與侯孝賢、賈樟柯、鄭有傑、劉杰、畢贛、趙德胤等導演合作,為文藝片和獨立電影醍醐灌頂,更多次問鼎台灣金馬獎最佳原創音樂。從1996年侯孝賢《南國再見,南國》裡激烈前衛的搖滾,到2006年賈樟柯《三峽好人》和2016年畢贛《路邊野餐》那滲著濃濃鄉情的老歌,林強一直堅持與商業大片保持距離,只為創作出更富想像力的電影音樂。2015年憑侯孝賢電影《刺客聶隱娘》奪得康城影展會外賽電影原聲帶獎而揚威國際。這次林強將親自分享自已多年來的創作概念、與導演的創意交流,亦會談及人生的體悟。
Lim Giong's award-winning scores are often the soul-defining element in the movies by Hou Hsiao-hsien, Jia Zhangke, Cheng Yu-chieh, Liu Jie, Bi Gan, and Midi Z. Since his thought-provoking mix of rock-and-roll and electronics for Goodbye South, Goodbye (1996), he has kept a distance from mainstream blockbusters and focused on creating imaginative scores for independent movies. In 2015, Lim won the Cannes Soundtrack Award for his work in Hou's martial art film The Assassin.
With movie excerpts, Lim Giong will discuss his creative concepts and collaboration with the directors. Now a devoted buddhist, Lim will also share his thoughts on life.
Speaker: Lim Giong 林強
Moderator: Timmy Chen 陳智廷
Remarks
For ages 6+
Approximately 1.5 hours without intermission
Guests are advised to arrive punctually.
No latecomers will be admitted until a suitable break in the programme.
Programmes and artists are subject to change.
Presented by

In collaboration with

Supported by