樂語融融:簡文彬與李歐梵談《西方音樂、東方情懷》
13 OCT 2017 | FRI | 7:30PM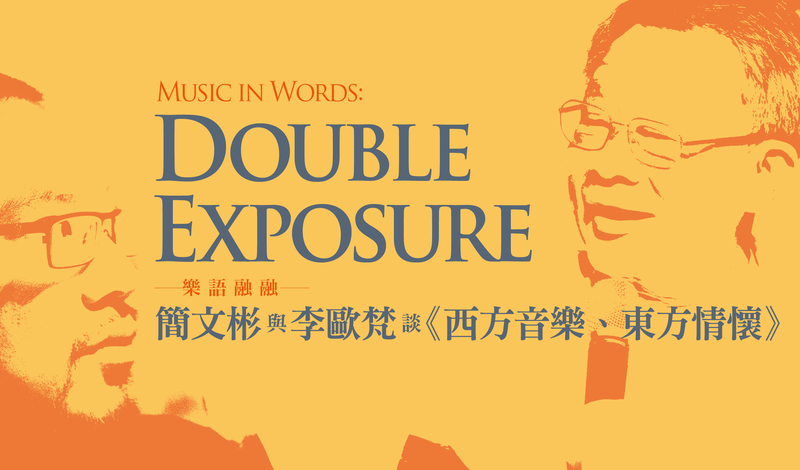 Programme
(In Putonghua)
音樂是最容易跨越文化界線的藝術形式之一,東方人碰上西方音樂,如何在不屬於自己傳統的西方古典樂壇,走出自己的路?拓展新的音樂視野?台灣指揮家簡文彬為德國萊茵歌劇院終身駐院指揮,是歐洲歌劇院獲得終身駐院的首位亞洲指揮。他曾在日本太平洋音樂節擔任駐節指揮,也曾是台灣國家交響樂團音樂總監。今年十月,他將與高雄市交響樂團為香港觀眾帶來多首台灣作曲大師的作品。音樂會前,讓我們來聽聽他與人文學者李歐梵教授的對談,詮釋東方文化和西方音樂的完美結合,以及對文化交流的獨到見解。
For Asian classical musicians, the question of 'cultural identity' is often blurry. How do they discover their unique identity footprints in an art with a foreign cultural context? How do they explore and create new musical horizons by borrowing from their own cultural heritage?
Kappelmeister of Deutsche Oper am Rhein since 1996, Wen-pin Chien is the first Asian resident conductor in European opera houses. Chien strives to revolutionise conventional orchestral programmes, and is keen to introduce original compositions by Taiwanese composers onto the international stage. On the day before his concert with the Kaohsiung Symphony Orchestra, Wen-pin Chien will engage in a dialogue with renowned scholar Prof. Leo Lee on the oriental muse in Western music.
Speakers:
Wen-pin Chien 簡文彬
Prof. Leo Lee 李歐梵教授
Remarks
For ages 6+
Approximately 1.5 hours without intermission
Guests are advised to arrive punctually.
No latecomers will be admitted until a suitable break in the programme.
Programmes and artists are subject to change.
Co-presented by

Supported by