樂語融融:法國現代樂集示範講座
22 OCT 2016 | SAT | 5:30PM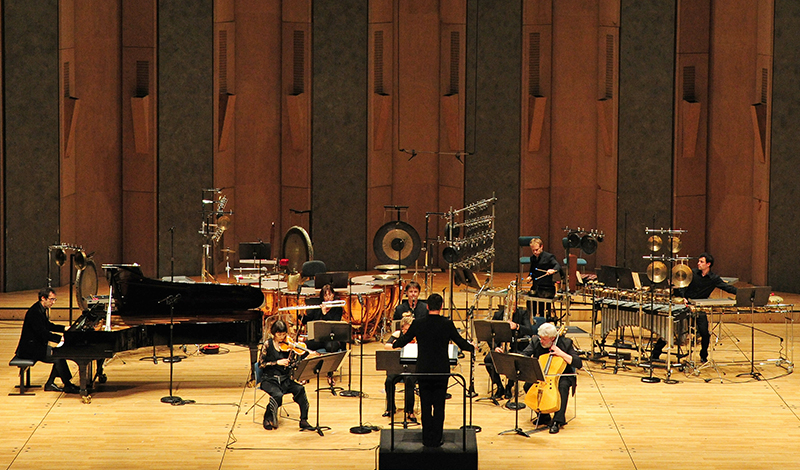 Programme
Lecture Demonstration
(In English)
Founded by Pierre Boulez, the revered Ensemble intercontemporain has been the benchmark for excellence in contemporary music for 40 years. In its first trip to Hong Kong, Matthias Pintscher, Music Director and a composer himself, will visit HKU with four of his musicians (flute, violin, cello, and clarinet). Moderated by Prof. Chan Hing-yan (HKU Music), the artists will discuss and showcase excerpts from chamber and solo works by Pierre Boulez and Elliott Carter, taking us into the visionary worlds of the two signature composers of the Ensemble.
For details of the performance on 23 Oct at the Hong Kong City Hall, please visit: www.lcsd.gov.hk/cp
Artists
Jeanne-Marie Conquer, violin
Pierre Strauch, cello
Sophie Cherrier, flute
Martin Adamek, clarinet
Speaker: Matthias Pintscher, Music Director of the Ensemble intercontemporain
Moderator: Prof. Chan Hing-yan, Department of Music, HKU
Remarks
Approximately 1 hour with an intermission
Guests are advised to arrive punctually.
No latecomers will be admitted until a suitable break in the programme.
Programmes and artists are subject to change.
Co-presented by
Supported by