偶樂
17 APR 2015 | FRI | 8PM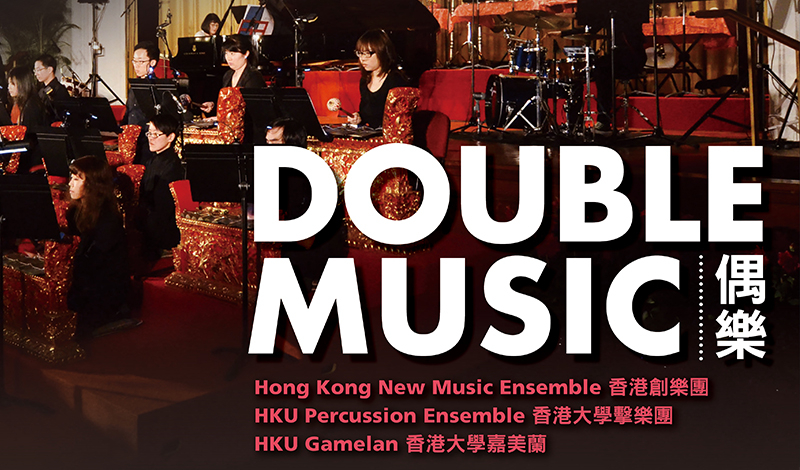 Programme
I GUSTI NGURAH ADI PUTRA  Mo Meng
KRISTOFER SVENSSON  Ír Himinn, Grœnn (World Premiere)
JOHN CAGE / LOU HARRISON  Double Music
SLAMET ABDUL SJUKUR  GAME-land No. 5, II
FUNG DIC-LUN  Everlasting Blossoms in the Spring Breeze* (World Premiere)
CLAUDE VIVIER  Pulau Dewata
JOYCE WAI-CHUNG TANG  Resonance* (World Premiere)
*Commissioned by HKU Gamelan in 2015 with sponsorship from CASH Music Fund
Composers have long been inspired by the rhythmic vitality and complex sonorities of Indonesian gamelan music. Using this as a point of departure, this concert features newly-commissioned works for Balinese gamelan and soloists as well as masterpieces by North American and Indonesian composers.
Artists
Hong Kong New Music Ensemble
HKU Percussion Ensemble
HKU Gamelan
Loo Sze Wang, sheng
William Lane, viola
Linda Yim, piano
John Winzenburg, conductor
Music in Words
(In English)
Speakers: Fung Dic-lun, Kristofer Svensson, and Joyce Wai-chung Tang
17 APR 2015 | FRI | 7:00PM-7:30PM
Rehearsal Room, LG1/F, Run Run Shaw Tower, HKU
FREE and open to the public (first come, first served)
Remarks
For ages 6+
Approximately 1 hour without intermission
Guests are advised to arrive punctually.
No latecomers will be admitted until a suitable break in the programme.
Programmes and artists are subject to change.
Presented by

Supported by