美哉天堂:劍橋克萊爾學院合唱團
4 SEP 2016 | SUN | 3PM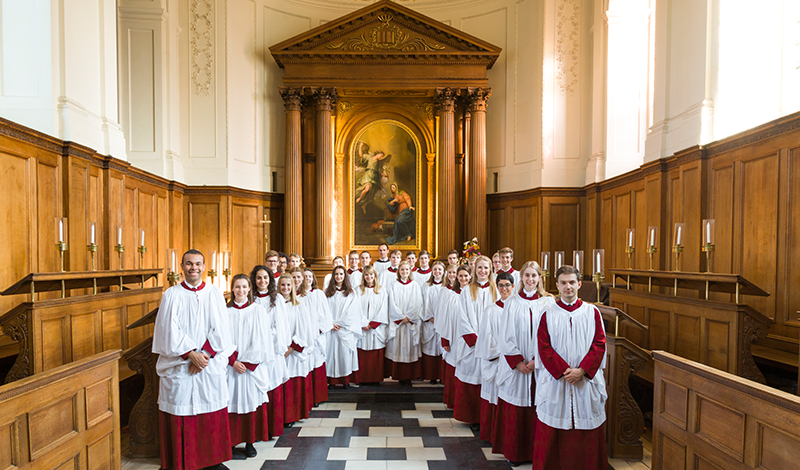 Programme
BACH Der Geist hilft unser Schwachheit auf
DES PREZ Nunc dimittis
BAINTON And I saw a new heaven
HARRIS Faire is the heaven
VAUGHAN WILLIAMS Lord, thou hast been our refuge
TIPPETT Steal away
GERSHWIN / arr. ROSS Summertime
arr. ROSS Abide with me
TAVENER Song for Athene
MAW One foot in Eden
HAMLISCH / arr. CLEMENTS Nobody does it better
SWINGLE Country Dances
RUTTER All things bright and beautiful
RUTTER A Clare Benediction
With a guest appearance by HKU Singers
One of England's most revered choral ensembles, the Choir of Clare College, Cambridge University, will bring "performances of real quality and intelligence" (BBC Magazine) to HKU for the first time. Since its founding in 1972, these choristers have kept a very active schedule of performing, recording, broadcasting, and touring. Under the direction of current Music Director Graham Ross, one of the U.K.'s star choral conductors, the Choir has been praised for its consistently "thrilling" and "outstanding" performances worldwide.
In the coming community concert, the Choir will perform a selection of favourite choral compositions, including works by Bach, Vaughan Williams, Tavener, Swingle, and more! Our very own HKU student singers will join the Choir for the finale, singing two of Rutter's most delightful works, All Things Bright and Beautiful and A Clare Benediction (written for the College). It's a wonderful occasion for the HKU community to come together!
For details of the performance on 05 Sep at the Hong Kong City Hall, please visit: www.christinenconcerts.com
Artists
The Choir of Clare College, Cambridge University
Graham Ross, conductor
Remarks
Approximately 1.5 hours without intermission
Guests are advised to arrive punctually.
No latecomers will be admitted until a suitable break in the programme.
Programmes and artists are subject to change.
Presented by

Supported by