新書發佈暨簽名會
23 SEP 2016 | FRI | 1PM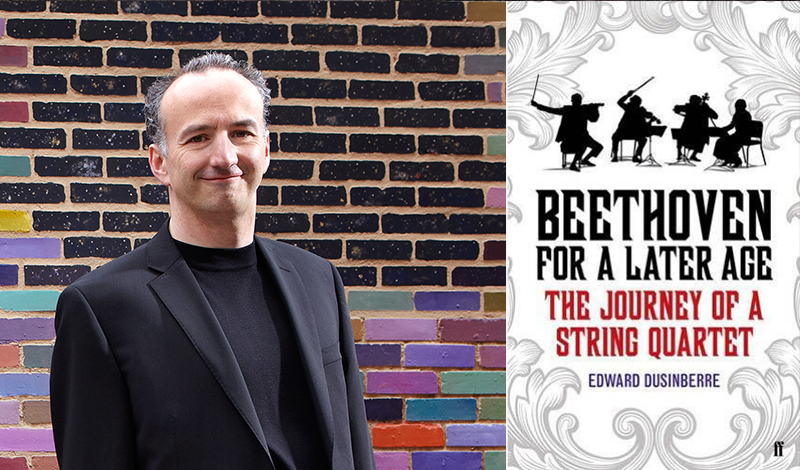 Programme
Book Talk & Signing
(In English)
Beethoven for a Later Age: The Journey of a String Quartet
"Oh those are not for you, they are for a later age!" Beethoven remarked on his Op. 59 quartets
Beethoven's 16 string quartets have come to rank among the greatest achievements of Western art and have inspired artists of all kinds. The first violinist of the distinguished Takács Quartet, Edward Dusinberre, recounts the exhilarating challenge of tackling these pieces in his newly released book titledBeethoven for a Later Age: The Journey of a String Quartet. The book takes the reader inside the life of a string quartet, melding music history and memoir as it explores the circumstances surrounding the composition of Beethoven's quartets.
In this talk, Dusinberre will discuss the significance and challenge of these monumental works with renowned Beethoven scholar Prof. Daniel Chua (Chairperson, Department of Music, HKU). Limited copies of the book will be available for sale and author signing following the talk.
*Tickets to the concert can be purchased separately at URBTIX.
Author / Takács Quartet's First Violin: Edward Dusinberre
Moderator: Prof. Daniel Chua, Chairperson, Department of Music, HKU
Remarks
For ages 6+
Approximately 1.5 hours
Guests are advised to arrive punctually.
No latecomers will be admitted until a suitable break in the programme.
Programmes and artists are subject to change.
Presented by

Supported by