俄羅斯時刻 I:霍羅丁鋼琴獨奏會
14 FEB 2020 | FRI | 8PM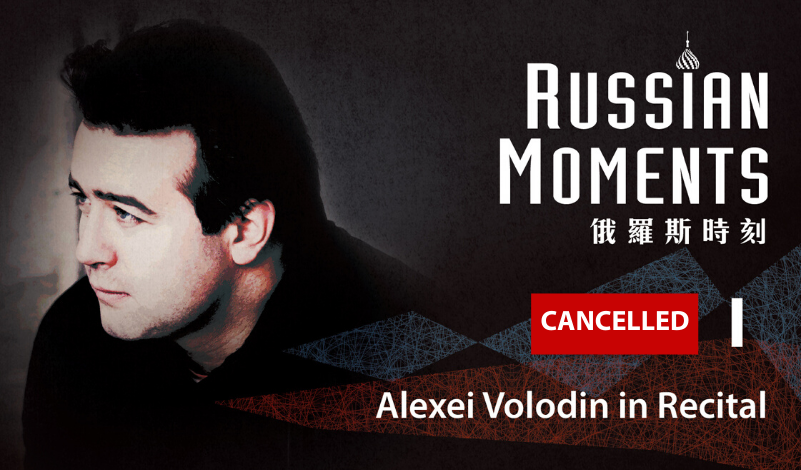 **CANCELLATION OF CONCERTS**
In light of the latest development of the Novel Coronavirus outbreak and in accordance with the University's preventive measures, the four Russian Moments concerts with pianists Konstantin Lifschitz and Alexei Volodin on 14-16 February will be cancelled. Detailed refund arrangements will be sent to ticket holders in due course. Thank you for your support and understanding.
為預防新型冠狀病毒傳播以及配合港大相關防控措施,原定於2月14至16日舉行的「俄羅斯時刻」四場音樂會將會取消。我們會儘快透過電郵通知已購票人仕有關退票詳情。謝謝您的體諒與支持。
Programme
This event is part of the Russian Moments series.
MEDTNER 12 Fairy Tales
     Op. 20/1, Op. 20/2, Op. 34/2, Op. 34/3, Op. 42/1, Op. 26/3,
     Op. 42/3, Op. 35/4, Op. 51/3, Op. 26/4, Op. 42/2, Op. 26/2
Intermission
RACHMANINOV Piano Sonata No. 1 in D minor, Op. 28
An important genre in Medtner's complete oeuvre, the 38 'skazskis' depict a wide spectrum of poetic imageries and exquisite architectonics composed in different periods of Medtner's life. After these serenely lyrical Russian fairy tales, the audience will hear Rachmaninov's dark and mysterious Piano Sonata No.1, inspired by Johann Wolfgang von Goethe's tragedy Faust.
Venue
Grand Hall
Lee Shau Kee Lecture Centre
Centennial Campus
The University of Hong Kong
Admission
**This programme has been cancelled**
Medtner 12 Fairy Tales - Fairy Tale in C Sharp minor, Op. 35 No. 4
Remarks
Patrons under the age of 12 will not be admitted.
Approximately 95 minutes with an intermission
Guests are advised to arrive punctually.
No latecomers will be admitted until a suitable break in the programme.
Programmes and artists subject to change
Presented by
In collaboration with

Supported by