樂語融融:與利普金對話
17 FEB 2023 | FRI | 7PM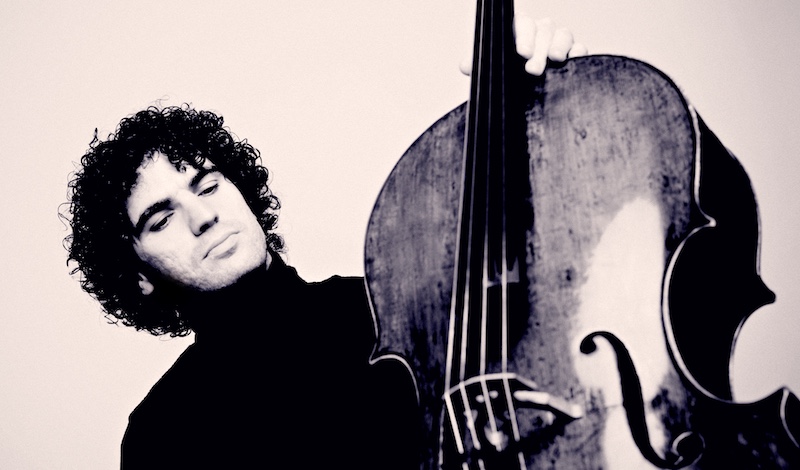 Programme
"Bach's cello suites were the first music I ever tried to play on the cello. Coming from a non-musician family of Bach devotees and baroque enthusiasts, there was always a sense of a scientific-spiritual-human truth to be discovered in the music of the 'Supreme Master'. This music never mixed with any other."—Gavriel Lipkind
On the day before his Hong Kong Debut, Israeli cellist Gavriel Lipkind will chat with Prof. Daniel Chua, detailing his journey with the Bach Suites and sharing his insights on performing and recording the magnificent work.
「巴赫的《無伴奏大提琴組曲》是我嘗試在大提琴上拉奏的第一首曲子。成長於一個鍾愛巴赫和巴洛克音樂的非音樂家庭,我覺得這音樂有著蘊含於科學、靈性、人文之間的真理,總等著被發掘。這部無與倫比的巨作在我心中從未被取代。」——利普金
以色列大提琴家利普金在他香港首演音樂會前一晚,將與蔡寬量教授對談,分享自己學習、探索、演奏及錄製巴赫這部宏偉作品的心得。
Speaker: Gavriel Lipkind
Moderator: Prof. Daniel Chua, Chairperson, Department of Music, HKU
Venue
Rehearsal Room
LG1/F, Run Run Shaw Tower
Centennial Campus
The University of Hong Kong
(Direction)
Admission
FREE via online registration
Photo Gallery
Remarks
Patrons under the age of 10 will not be admitted.
The programme is approximately 1 hour without intermission.
Guests are advised to arrive punctually. No latecomers will be admitted until a suitable break in the programme.
The presenter reserves the right to make final decisions on seating arrangement.
Programmes and artists are subject to change.
Admission
Guests are required to wear masks throughout the event.
The presenter reserves the right to deny entry or to require anyone to leave if the above-mentioned instructions have not been observed, and reserve all rights of final arbitration in case of dispute.
Presented by

Supported by