樂語融融:與祈辛對話
21 OCT 2018 | SUN | 7:30PM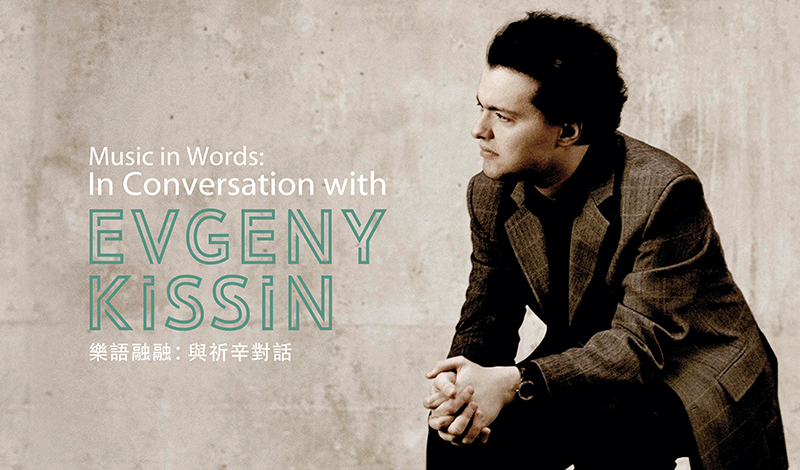 Programme
(In English)
To classical music enthusiasts in Hong Kong, Evgeny Kissin is no stranger. Much acclaimed for his extraordinary virtuosity and the depth of his interpretation, his concerts have always been audiences' favorites in every touring city. Winner of the Shostakovich Award in Moscow in 2003 and the Herbert von Karajan Music Prize in 2005, he is recognised as one of the world's most visionary and charismatic pianists in our generation.
To Evgeny Kissin, the University Hong Kong is also no stranger. In March 2009, the pianist was awarded the degree of Doctor of Letters honoris causa by HKU, in recognition of his contributions to the art of music. As we approach the 10th anniversary of the degree conferment, we are thrilled to welcome Dr Kissin back to the campus. Please join us in this informal sharing session!
Speaker: Dr. Evgeny Kissin
Moderator: Prof. Daniel Chua, Chairperson, Department of Music, HKU
Remarks
Approximately 1 hour
Guests are advised to arrive punctually
No latecomers will be admitted until a suitable break in the programme.
Programmes and artists are subject to change.
Presented by
Supported by
Venue Partner