大宇宙四重奏
25 MAR 2018 | SUN | 5PM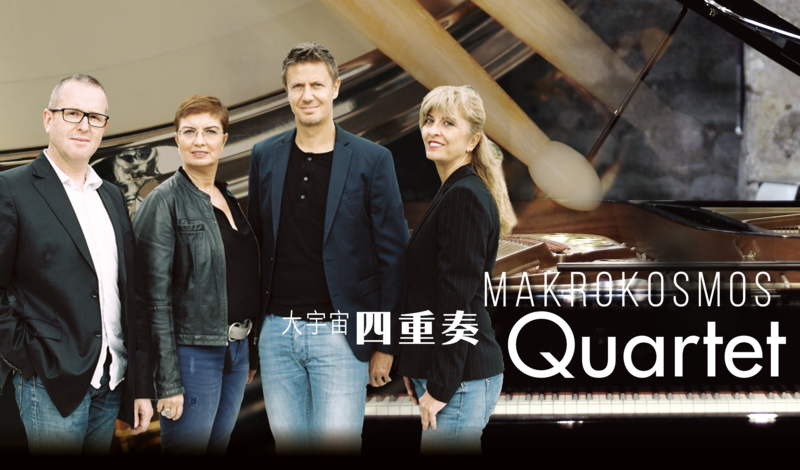 Programme
BARTÓK Sonata for Two Pianos and Percussion
DAYER Sous la voûte etoilée
STRAVINSKY The Rite of Spring
Open your ears to the exceptional instrumental lineup and timbre! To stimulate the classical music scene with a rather rare setting featuring two pianists and two percussionists, the Makrokosmos Quartet has worked tirelessly with contemporary composers to create new voices for the 21st century.
The Swiss-based Makrokosmos Quartet will revisit some of their career-defining works in their Hong Kong debut, including Bela Bartok's pivotal Sonata for Two Pianos and Percussion, which calls for two percussive pianos against seven percussion instruments; Stravinsky's groundbreaking masterpiece The Rite of Spring, scaled for quartet setting but with the same explosive magnitude guaranteed; as well as Swiss composer Xavier Dayer's score for a short film by Carlo Ippolito. The powerful chemistry between the four phenomenal virtuosi will certainly spice up your musical palette!
Artists
Ufuk Dördüncü, piano
Bahar Dö​rdüncü, piano
Philippe Spiesser, percussion
Sé​bastien Cordier​, percussion
Workshops
(In English)
All welcome. First-come-first-served. No prior registration needed.
Percussion Workshop with Philippe Spiesser & Sébastien Cordier 
26 MAR 2018 | MON | 9:00-10:20AM
Rehearsal Room, LG1/F, Run Run Shaw Tower, HKU
Chamber Music Workshop with Ufuk & Bahar Dördüncü 
26 MAR 2018 | MON | 8:30-10:30AM
Instrument Room, LG1/F, Run Run Shaw Tower, HKU
Remarks
For ages 6+
Approximately 1.5 hours without intermission
Guests are advised to arrive punctually.
No latecomers will be admitted until a suitable break in the programme.
Programmes and artists are subject to change.
Presented by

Supported by