情迷南歐
13 APR 2018 | FRI | 8PM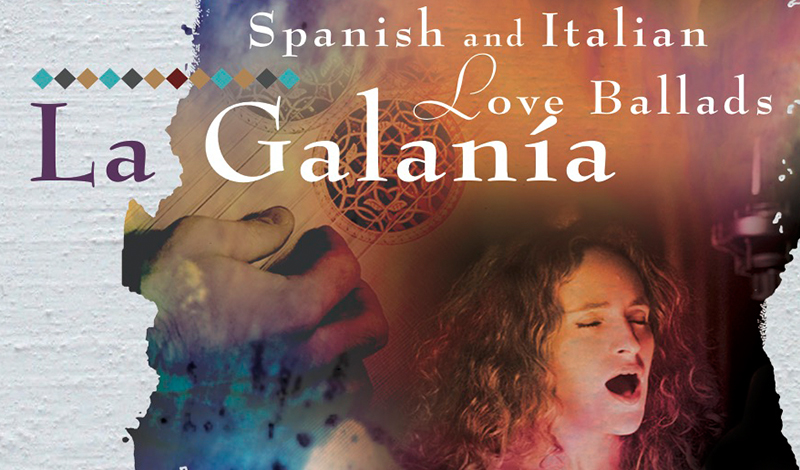 Programme
Part I – Love Hurts in Spanish
HENRY DU BAILLY Yo soy la locura
ANONYMOUS La Ausençia
ANONYMOUS Tres niñas me dan enojos
GASPAR SANZ Folías
ANONYMOUS Vuestra belleza Señora
ANONYMOUS Vuestros ojos tienen d'amor
GASPAR SANZ Canarios
ÁLVARO TORRENTE / FRANCISCO DE QUEVEDO Jácara de la Trena

Part II – Love Hurts in Italian
CLAUDIO MONTEVERDI Perché se m'odiavi
ANONYMOUS Viver in questo stato
G. H. KAPSBERGER Toccata arpeggiata
ANONYMOUS Bella mia
CLAUDIO MONTEVERDI Oblivion soave
F. VALDAMBRINI Capona
CLAUDIO MONTEVERDI Si dolce è'l tormento
ANONYMOUS Cruda signora

Since the beginning of human civilization, the subject of love has long been the muse of countless creations in humanity. Formed by renowned soprano Raquel Andueza and theorbo player Jesús Fernández Baena, the award-winning ensemble La Galanía will join hands with guitarist Pierre Pitzl to perform a selection of Spanish and Italian love ballads from the 17th century. As music rejoices about love and laments the madness of love, the rhythmic poetry is juxtaposed with bittersweet melodies – all authentically revived with the early music spirit through the crystal-like purity in Raquel's singing!
Artists
Raquel Andueza, vocal
Jesús Fernández Baena, theorbo
Pierre Pitzl, baroque guitar
Remarks
For ages 6+
Approximately 1 hour without intermission
Guests are advised to arrive punctually.
No latecomers will be admitted until a suitable break in the programme.
Programmes and artists are subject to change.
Presented by

In collaboration with

Supported by