德布西講座音樂會之五
04 MAY 2018 | FRI | 6:30PM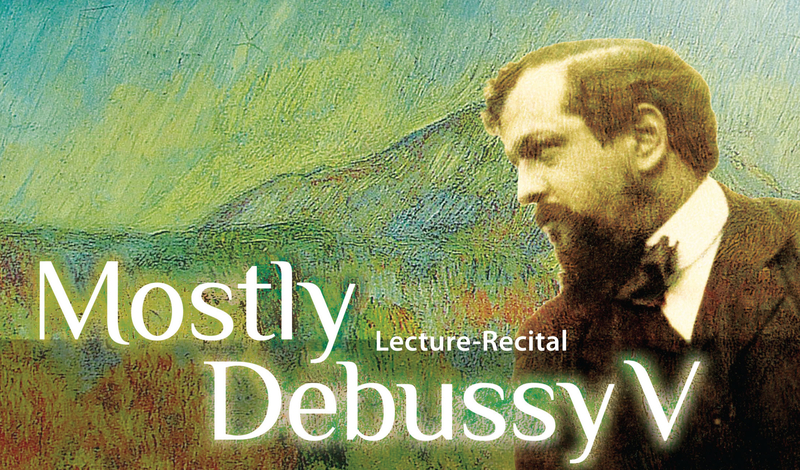 Programme
Lecture-Recital
(In English)
I GUSTI NGURAH ADI PUTRA Mo Meng
DEBUSSY Cello Sonata (transcription for double bass and piano)
DEBUSSY Hommage à Rameau from Images, Book 1
MING-CHI CHAN, ROBERT McCLURE & CHEN YAO Tombeau de Debussy (World Premiere)
The year 2018 marks the 100th anniversary of Claude Debussy's passing. As we continue to pay tribute to the French composer at the final Mostly Debussy lecture-recital in the series, lecturer and pianist Lucas Wong will lead us through some transcending musical dialogues by celebrating the very Debussyian elements together.
Echoing the composer's fondness for the traditional gamelan music, which catalysed the creative maturity of his later works, this lecture-recital will begin with a short Balinese music performance by the HKU Gamelan. Through Hommage à Rameau from Images and his monumental late work Cello Sonata, we will witness Debussy's stylistic transcendence after the cultural exposure. A new piano cycle Tombeau de Debussy written by three contemporary composers will also be premiered for this special occasion.
Artists
Lucas Wong, lecturer and pianist
Henry Chen, double bass
HKU Gamelan
Remarks
For ages 6+
Approximately 1 hour without intermission
Guests are advised to arrive punctually.
No latecomers will be admitted until a suitable break in the programme.
Programmes and artists are subject to change.
Presented by

Associated Project