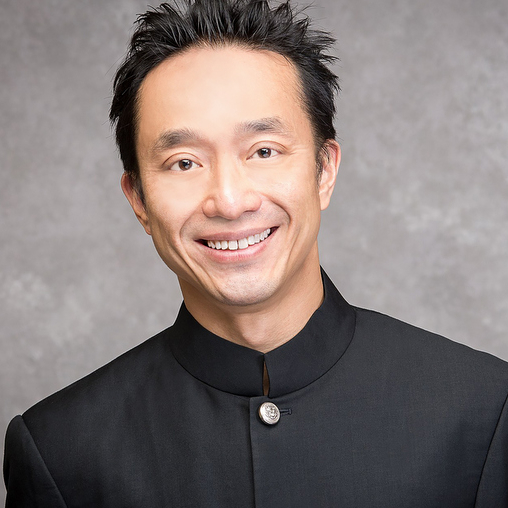 Stephen Ng
Heralded for his "powerfully expressive voice" (Washington Post, May 2009), Stephen Ng is known as an opera, oratorio, recital, and new music performer. On the operatic stage, he was featured as the tenor soloist with Amsterdam's De Nederlandse Opera, in the staged version of Stravinsky's Threni, directed by renowned Peter Sellars.
As a soloist, Stephen has performed all the major works of J. S. Bach, Handel's Messiah, as well as major oratorios. His portrayal of the Evangelist in Bach's Passions has received much acclaim, and he has performed with Philharmonia Baroque Orchestra, Washington Bach Consort, The Bach Choir of Bethlehem, Seattle Baroque Orchestra, etc.. Stephen's other engagements include performing with Festival Internacional Cervantino, Theatre of Voices, Schönberg Ensemble, Tanglewood Music Festival, Berklee College of Music, Orlando Philharmonic Orchestra, Hong Kong Sinfonietta, and the City Chamber Orchestra of Hong Kong, working with conductors such as James Levine, Nicolas McGegan, Paul Hillier, Reinbert de Leeuw, and J. Reilly Lewis.
Born and raised in Hong Kong, Stephen received his Doctor of Music at Indiana University and his Master of Music at Boston's New England Conservatory. From 2002-2010 he served as an Associate Professor of Voice at Florida's Stetson University. Currently he is on the voice faculty at the West Chester University of Pennsylvania.
吳智誠以演唱歌劇、神劇、獨唱會及新音樂為人所識,並獲《華盛頓郵報》讚許為「聲音表達力極強」(2009年5月)。吳氏經常在音樂作品中擔任獨唱,包括巴赫的所有重要樂曲、韓德爾的《彌賽亞》,以及其它多套神劇。曾合作過的團體包括愛樂巴羅克樂團、華盛頓巴赫樂團、伯利恆巴赫合唱團、西雅圖巴樂克樂團等。此外,他曾在墨西哥瓜納華托的塞凡廷諾國際音樂節、眾聲劇院、阿姆斯特丹的荀伯克樂團、鄧肯活音樂節、伯克利音樂學院、奧蘭多愛樂樂團、香港小交響樂團、香港城市室樂團等節目中亮相。
吳智誠在香港土生土長,於波士頓的新英格蘭音樂學院考取音樂碩士,又從印第安納大學考獲音樂博士。2002至2010年在佛羅里達州的史達申大學任聲樂副教授,現時任教於賓夕凡尼亞州西赤斯特大學聲樂系。