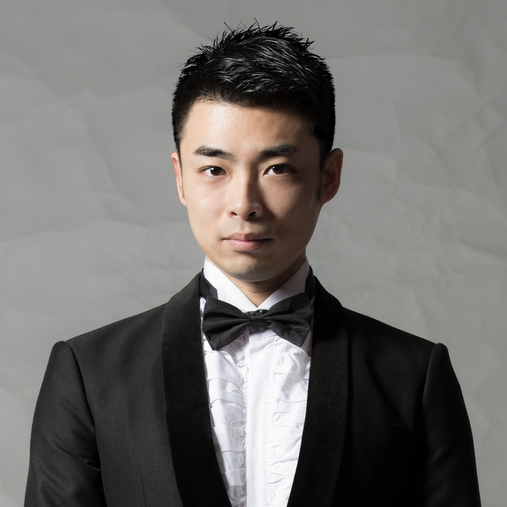 Albert Lim
Albert Lim is one of the most active baritones in Hong Kong. Lim was trained at the Hong Kong Academy for Performing Arts, from which he received the Advanced Diploma and the Bachelor of Music degree. Lim was admitted to the Royal College of Music in London, graduating with distinction from the Postgraduate Diploma programme in vocal studies.
Lim has worked with Hong Kong Philharmonic Orchestra, Hong Kong Sinfonietta, Opera Hong Kong, Hong Kong Oratorio Society, Hong Kong Ballet, Hong Kong Arts Festival, Shanghai Symphony Orchestra, Learners Chorus, Hong Kong Bach Choir etc.
In addition to his stage appearances, Lim is currently a faculty member of the Hong Kong Academy for Performing Arts and the Chinese University of Hong Kong. He is also the choral conductor of the Hong Kong Children's Choir and the Assistant Chorus Master of Opera Hong Kong.
林俊是香港最活躍的男中音歌唱家之一。早年於香港演藝學院獲高等文憑及音樂學士學位,後負笈英國倫敦皇家音樂學院(RCM)主修聲樂,並以優異成績獲頒深造文憑。
曾與林氏合作的團體包括:香港管弦樂團、香港小交響樂團、香港歌劇院、香港聖樂團、香港芭蕾舞團、香港藝術節、上海交響樂團學士合唱團及香港巴赫合唱團等。
在舞台以外,林氏亦於香港演藝學院及香港中文大學任教聲樂。於香港兒童合唱團擔任高級組導師與及於香港歌劇院助理合唱指導。