休伊特鋼琴獨奏會
27 FEB 2014 | THU | 8PM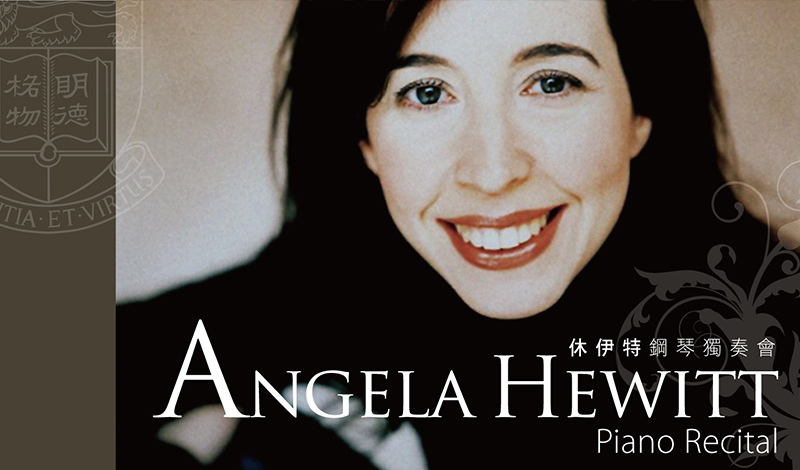 Programme
BACH English Suite No. 3
BEETHOVEN Sonata Op. 110 in A-flat major
BACH Chromatic Fantasy and Fugue
LISZT Sonata in B minor
"I know of no musician whose Bach playing on any instrument is of greater subtlety, beauty of tone, persuasiveness of judgement or instrumental command than Hewitt's is here." – BBC Music Magazine
Music in Words with Angela Hewitt
(In English)
Moderator: Prof. Daniel Chua, Department of Music, HKU
27 FEB 2014 | FRI | 6:45PM
Grand Hall, Lee Shau Kee Lecture Centre, HKU
Open to ticket holders, HKU students and staff with a valid University ID.
Remarks
For ages 6+
Approximately 2 hours with an intermission
Guests are advised to arrive punctually.
No latecomers will be admitted until a suitable break in the programme.
Programmes and artists are subject to change.
Presented by

Supported by