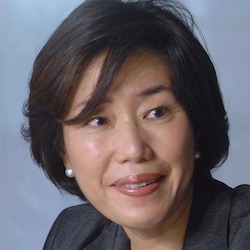 Dr. Yoshiko Nakano
Yoshiko Nakano grew up in Kawasaki, went to graduate school in Washington, D.C, and moved to Hong Kong in April 1997, three months before the territory's historic return to Chinese sovereignty.
Her previous affiliation with a Japanese television network broadened her horizons and made her more aware of global issues. She conducted research and interviews for TV documentary features whose subject matters ranged from the negotiating of the 1960 US-Japan Security Treaty and the Cuban Missile Crisis, to the whereabouts of the 1984 Sarajevo Olympic Committee members after the War in Bosnia.
After joining the University of Hong Kong's Department of Japanese Studies in 2000, Yoshiko began looking into the globalization of 'Made in Japan' products. Using the rice cooker as an example of this process, she has examined how this electrical appliance was localized for the Chinese market, and how it has followed in the footsteps of Asian migrants and made its way around the world.
She won a University Teaching Fellowship (2007) (later renamed as "Outstanding Teaching Award") in recognition of her efforts to promote experiential learning programmes. In June 2007, she was appointed to the Board of Directors of the Hongkong Japanese Club to sit alongside over 20 Japanese business leaders in Hong Kong. She is the only academic and woman on the Board.
Her essays appear in Yomiuri Shimbun International Edition(読売新聞国際版).