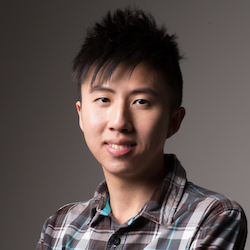 Daniel Ting-cheung Lo
Born in 1986, Daniel Ting-cheung Lo is currently a PhD (Composition) candidate at the University of York in the United Kingdom under the supervision of Professor William Brooks, fully supported by the Hong Kong Jockey Club Music and Dance Fund. Before going to York, Lo studied composition with Dr. Chan Hing-yan at the University of Hong Kong where he graduated with first class honours in 2009 and then completed an MPhil (Music Composition) in 2012.
Lo has won various prizes and awards in both local and international composition contests including 1st Prize at the 7th Musica e Arte Composition Contest (Rome, 2011); 1st Prize (student division) at the 3rd Migratory Journeys International Music Composition Competition (Chicago, 2010/2011); 2nd Prize at the Sofia 2012 International Composition Competition (Bulgaria, First Prize not awarded); 3rd Prize (junior) at the 2010 International Antonín Dvořák Composition Competition in Prague, and 3rd Prize in New Generation 2010 Hong Kong.
Lo's compositions are performed throughout Europe, Asia, North America and Australia. He has received commissions from world-renowned musicians and his works have been performed by players from the Chicago Symphony Orchestra, Bang-on-a-Can, Orchestra of Our Time (USA), Janacek Philharmonic Orchestra (Czech Republic), Piccolo Orchestra (Italy), Internationale Ensemble Modern Akademie (Germany), Quartet Diotima (France), Utrechts Blazers Ensemble (Netherlands), Sofia Soloists (Bulgaria), Juice vocal ensemble (UK) and Hong Kong New Music Ensemble. Two of his recent works On the Wings of the Spring Breeze (for solo flute) and Rude Awakening (for large orchestra) were chosen to be performed in the Atlantic Music Festival 2013 and the Ostrava Days 2013 respectively. His vocal work Shall I Call It Merely Grief commissioned by the Song Company, one of Australia's leading vocal ensembles, was premiered in Sydney in September 2013. Recently, Lo completed a 15-minute orchestral commission Home City. Dream City for the Hong Kong Sinfonietta. The premiere concert was in November 2014.